Come and enjoy a delicious dinner in our restaurant!
Savour the taste of Texel; come and enjoy one of the many delicious dishes featuring Texel products at Kaap Noord!
Dining in an authentic beach pavilion with the absolutely finest view of Texel? Welcome to our Beach Pavilion in De Cocksdorp! At Kaap Noord you can enjoy lunch, drinks and dinner daily, whether on our outdoor beach café terrace with your feet in the sand and your face in the sun, or inside our cosy restaurant. We believe in being accessible to everyone: from young to old, Texelaar to holidaymaker, and family to couple. That's why our extensive menu offers enough options for everyone to enjoy a tasty meal with us and then head home feeling great!
Want to eat out on Texel's beach? Savour the ultimate Texel feeling at Kaap Noord Beach Pavilion! Have lunch, dinner or a drink and enjoy the amazing view with your feet in the sand. Our wide variety of dishes means there's something for everyone. We think it's important to make every guest feel welcome, and that's why we focus on good service and personal attention so that all you have to do is enjoy!
Our pavilion has two outdoor cafés for you to enjoy the sun. The first has tables and chairs offering a view of the dunes and the beach. The second has lounge sofas letting you watch the sea and the jetty for the boat to Vlieland, with your feet in the sand. Enjoy a drink, lunch or dinner on our terraces. Just in from a day at the beach and want to eat on the beach? Or just enjoy an ice cream and have a drink? Of course you can! No bookings needed for our outdoor cafés, just walk in.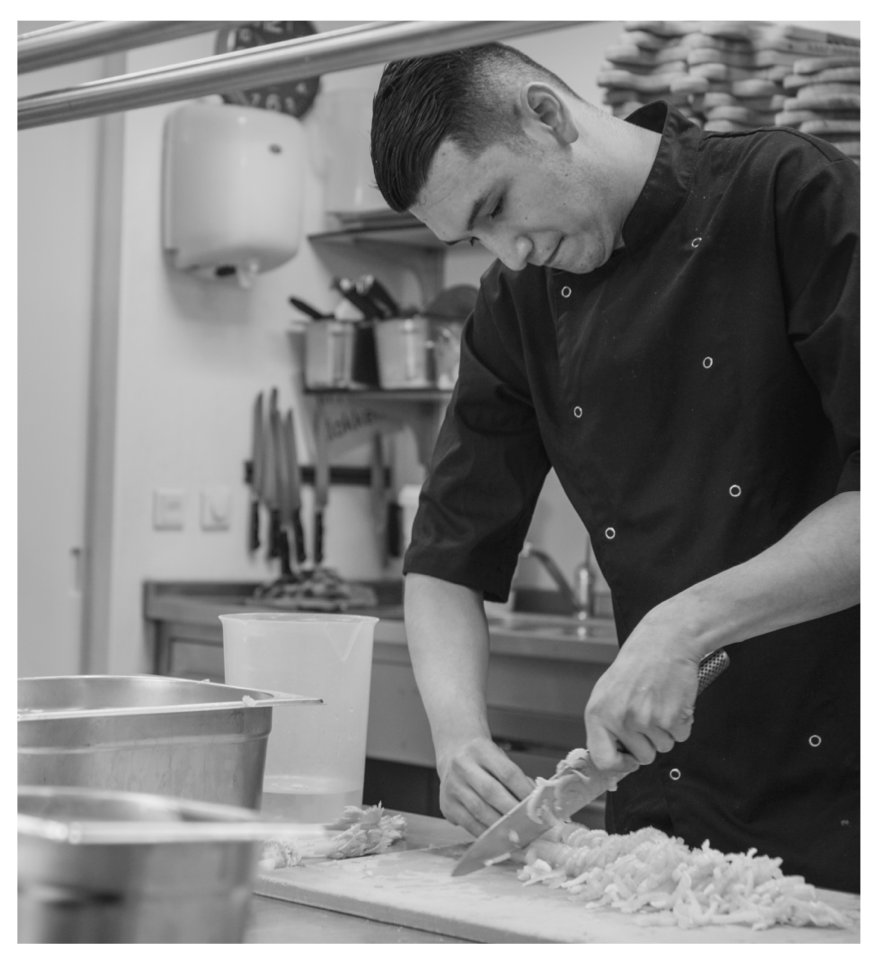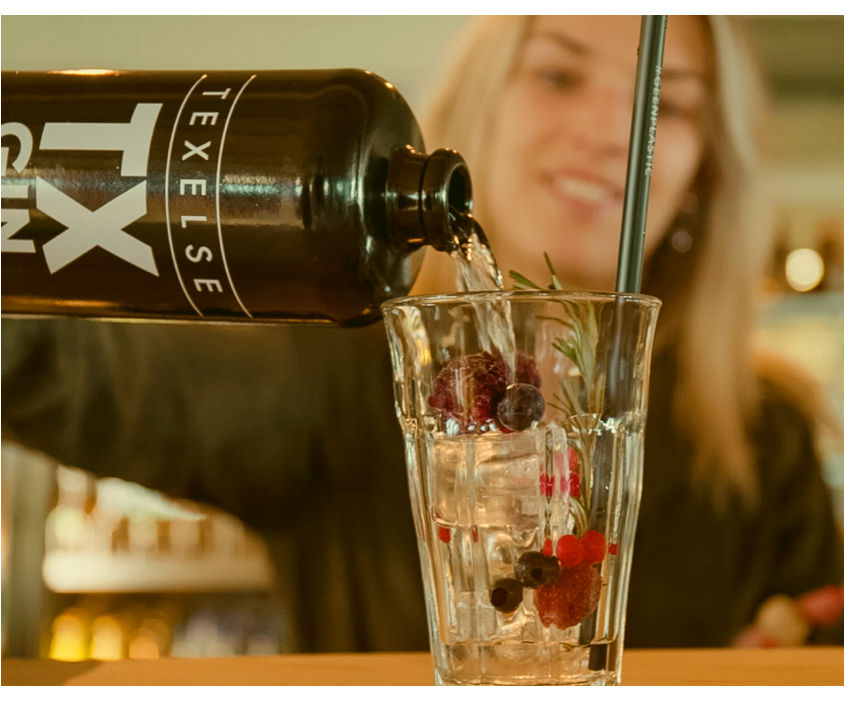 Our kitchen works with as many local products as possible. That lets you enjoy the real Texel taste. Not just great for you as a guest, but also for the environment. We think it's important to be aware of this. That's why we have a diverse menu where everyone can find something tasty – from an easy snack to an extensive dinner, and from meat to vegan. That means plenty of choice and a really accessible menu. Curious? Take a look at the menu below to find something tasty!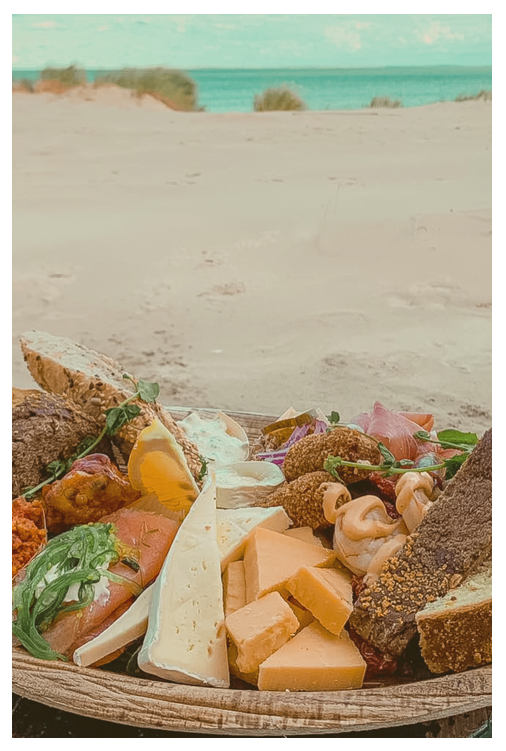 Allergies? View our alternative menu!
Everyone is welcome at Kaap Noord. That's why we have a special Allergen Card. This way, you can calmly review the card and won't have to ask about the ingredients of each dish. Do you want to make sure you can eat with us? Please give us a call in advance to discuss. We can never provide a 100% guarantee that we can meet your requirements, but we will do everything we can to assist you as best as possible.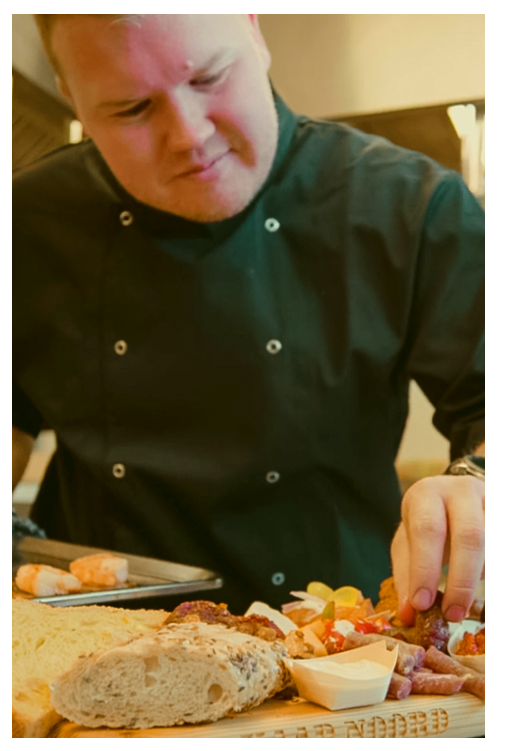 Looking for a fun and especially tasty gift? Give a Kaap Noord gift voucher! Not only is it a great gift, but it's a unique experience too. Dinner on the beach – now that's a nice evening out, and lets your recipient be relaxed and pampered.
You can order a gift voucher online below. Prefer to pick it up in person and pay on the spot? No problem; we're open daily from 11:00 to 22:00.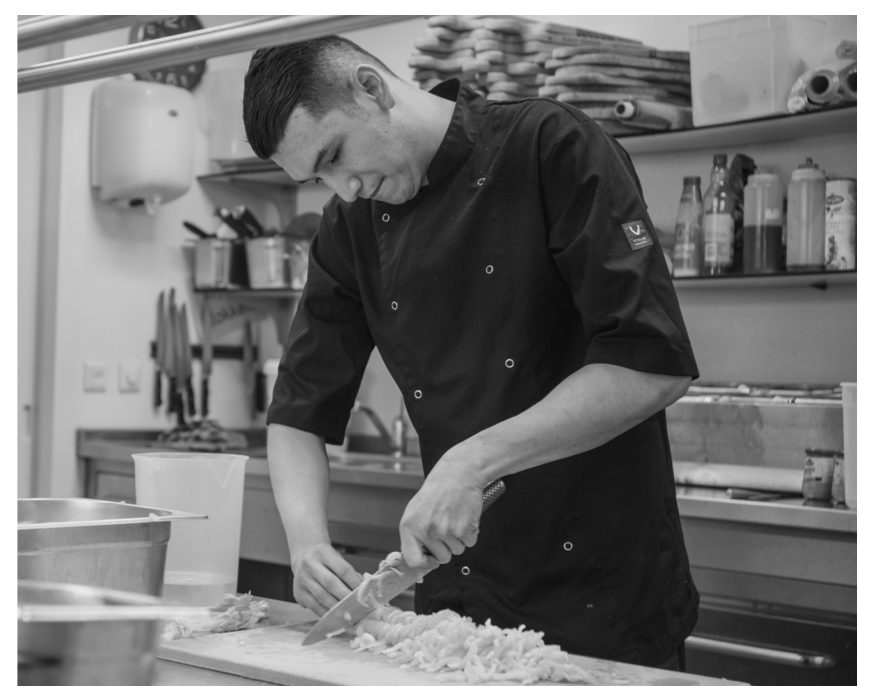 Want to enjoy a tasty meal on Texel?
Then book now for Kaap Noord using our reservation system!