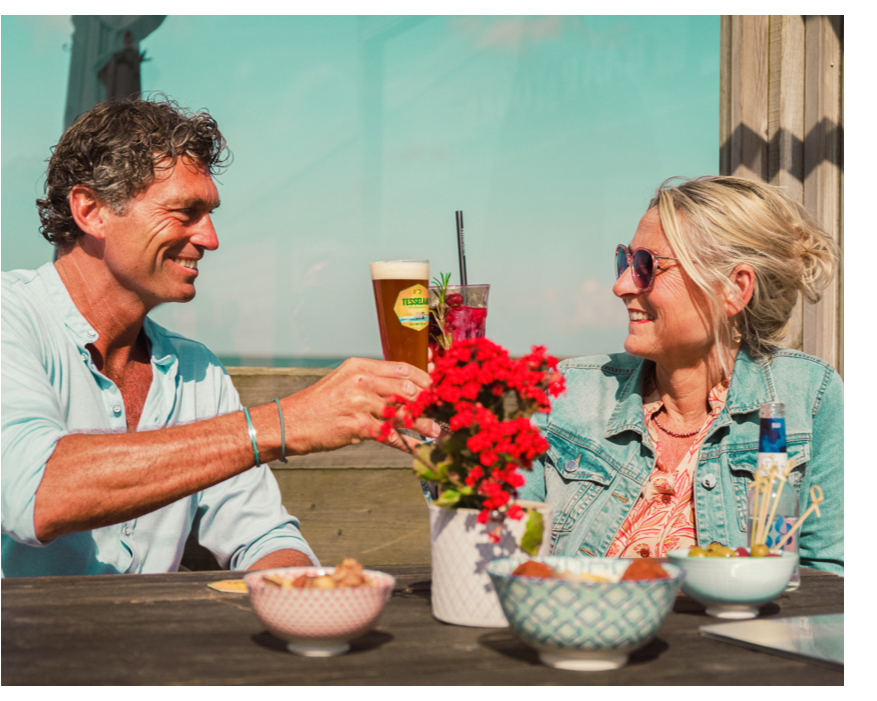 Information about booking
Can I book in advance?
Want to join us for lunch or drinks? We don't take bookings for this; you can simply turn up and we'll show you to a table.
Want to book for dinner? You can do this through our reservations page, by phone or in person. Of course you're welcome just to come by and we'll see what the possibilities are there and then.
- What are your opening hours?
- How many people may there be in my group?
Want to enjoy a tasty meal on Texel?
Then book now for Kaap Noord using our reservation system!